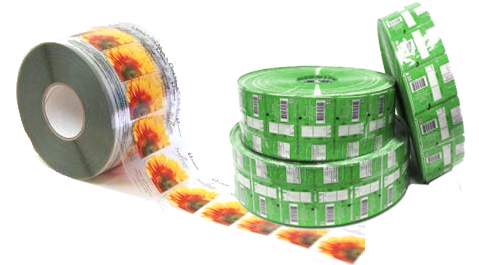 Label Films WAL – Wrap Around Labels
(Reel Fed)
Reel fed wrap around labels are widely used in the soft drinks, milk and beverage sector. Wrap around labels enable brand owners to make eye catching product designs whilst still allowing the customer to see the bottled product.
Accrued Plastic can supply a number of product options and finishes to meet any requirement.


Please see below for details of available films:
Metallised White Voided
Available in 35 to 47 micron
White appearance on non-metallised side
High gloss surface
Very high yield
Excellent light protection
Consistent and improved slip characteristics
Hot melt receptive
Single web structure
Lamination
Suitable for rotogravure and flexographic printing
Matt
Available in 35 micron
One side matt silk appearance, other side glossy
Glossy side treated for printing and lamination
Hot melt receptive
Good anti-static and slip properties
Suitable for rotogravure and flexographic reverse printing
White Voided
Available in 30 to 47 micron
Improved yield characteristics (including ultra-high yield)
White pearlescent high gloss appearance
Consistent slip characteristics
Suitable for rotogravure, flexographic, off-set or UV printing
Transparent
Available in 25 to 40 micron
Excellent optical properties
"No label look" applications
Good anti-static and slip characteristics
Good mechanical properties
Hot melt receptive
Single web structure
Suitable for rotogravure and flexographic printing (off-set and flexographic UV printing options also available)