Polyester Film (PET)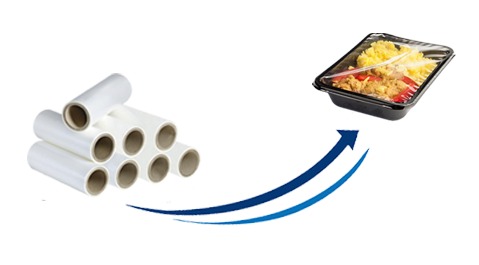 Polyester Film (PET)
BoPET (biaxially oriented polyethylene terephthalate). Known in the industry as polyester (PET) is a versatile film used in many flexible packaging applications including lamination.
Available in either corona or chemically treated options for print and conversion.
Available in 12, 15 or 23 micron
Outstanding physical properties
High tensile strength
Chemical resistance
High optical clarity
High temperature resistance
Excellent gas and moisture barrier properties
Sealable PET
Accrued Plastic Ltd can also offer a heat sealable PET film for use in flow wrap or lidding applications, especially where high barriers are required.
Weld seal PET is available in 12 to 36 micron for use as a packaging substrate in flow wrap applications.
Due to polyester's inherent thermal stability it is ideal for packaging products such as pies, pasties and sausage rolls, where the product is going to be packaged, frozen and re-heated using conventional cooking processes.

Lidding applications – heat sealable polyester film is ideally suited for use as a top layer in tray applications (such as ready meals). Lidding film can be supplied with a weld seal or a peelable seal. Please contact your Accrued representative to discuss any aspect of lidding enquiries.