Cast Polypropylene (CPP)
Cast Polypropylene (CPP)
Cast polypropylene (CPP) is widely used in the flexible packaging industry for applications such as bakery, fresh produce, stationery and textile industry. Due to its un-oriented manufacturing process it is resistant to impact and low temperatures.
Available in 20 to 80 micron CPP is extensively used within the bag making flower wrapping and greeting card industry, due to its high gloss finish. CPP is also widely used for the packaging of pasta products.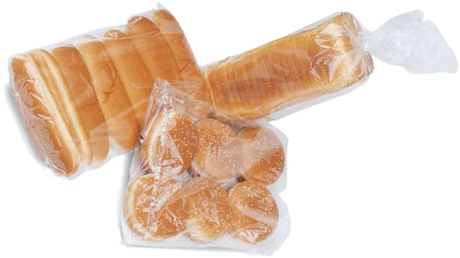 High gloss and optical properties
Heat sealable
Excellent hot tack and heat seal strength
Resistant to impact and suitable for low temperature applications
Good dimensional stability
Treated for print and lamination applications
Excellent machinability
Lamination and single ply applications
Excellent barrier properties (especially metallised versions)
Suitable for flexographic and rotogravure printing
Suitable as reverse print in a lamination structure
Widely used in bagging applications
Packaging of food items (snacks, bread, dried foods)
Non-food applications (stationery, clothing and textiles)
High Impact Cast Polypropylene
Accrued Plastic Ltd can also supply a high impact version of cast polypropylene. This film has superior impact resistance and is designed for use in vertical loading applications. It is suitable for the packing of heavier fruits and vegetables. The film can be used as an alternative to polythene packaging. Available in 35 micron
Suitable for print (corona treatment)
Excellent sealing properties (120°C to 140°C)
Good machinability and mechanical properties
Excellent optical characteristics
Good anti-static properties
High Impact Cast Polypropylene
Please contact your Accrued representative to discuss any aspect of cast polypropylene film enquiries.